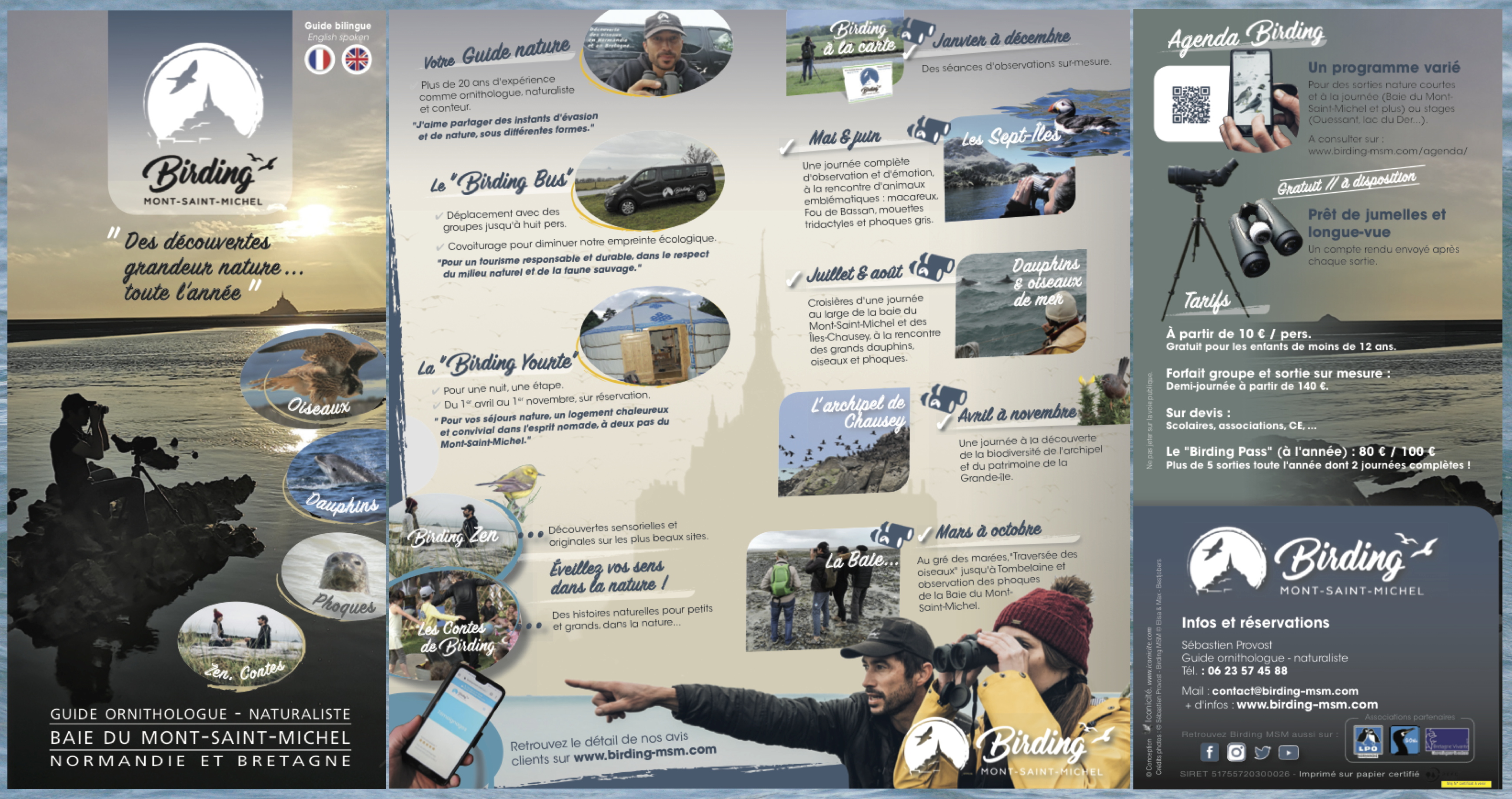 Visits
I offer introductory visits as well as targeted/themed courses including personalised guidance.
All are accessible to beginners as well as advanced ornithologists, with an aim to improving fast, through learning ways of identifying and studying birds both outdoors and in the study room.
You will have a choice of the best birdwatching sites from the Bay of Mont-Saint-Michel to the north of the Cotentin Peninsula, to the isle of Ouessant in Brittany and more
The bay of Mont-Saint-Michel has a lot to offer : shores, mudflats, the island of Tombelaine, marshes and valleys
The Chausey archipelago… 
Further west : the Cap Fréhel and the Sept-Îles archipelago
The isle of Ouessant
Further north : the east side of the Cotentin peninsula (Beauguillot nature reserve and Val de Saire). How about visiting the lac du Der and its 'Festival international de la photo animalière et de nature' in Montier-en-Der in région Grand-Est ?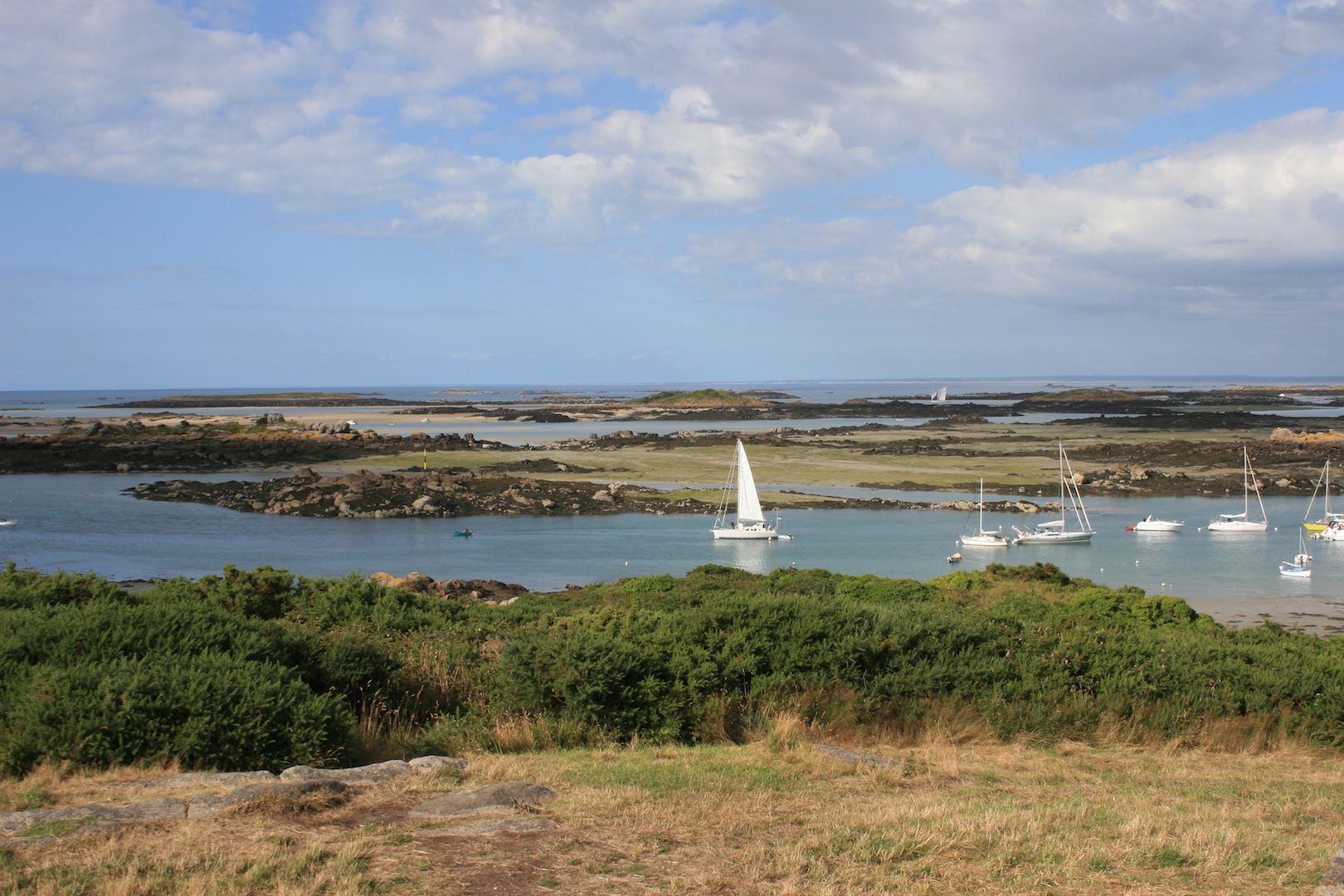 Themed one-day visits:
Au pays des oies bernache :
Visit différents brent geese country.
Rand'ornitho
walks and hikes along beautiful paths.
Oiseaux de mer et dauphins
Out at sea in the summer to watch sea birds, seals and dolphins.
Birding sensations
For a more contemplative and spiritual approach.
Birding Premium
Is an 'animation where I will expertly assist you to observe at the best sites according to the season of the year, lend you binoculars and offer multi-naturalist ornithological activities : walks, birding sensations, awakening of the senses,… We can also offer customised 'animations and séjours' to suit your personal wishes and availability.
The 'Birding of the month' (free)
Every 1st wednesday of the month, we can meet at 10 am on a particular site selected according to the time of the year and its birdwatching interest (please book in advance).
Customized animations 
Depending on your desires and availability, we can organize entertainment and stays à la carte. 
Classic service or "Birding premium »
Tour report
You will be sent an illustrated report of your visit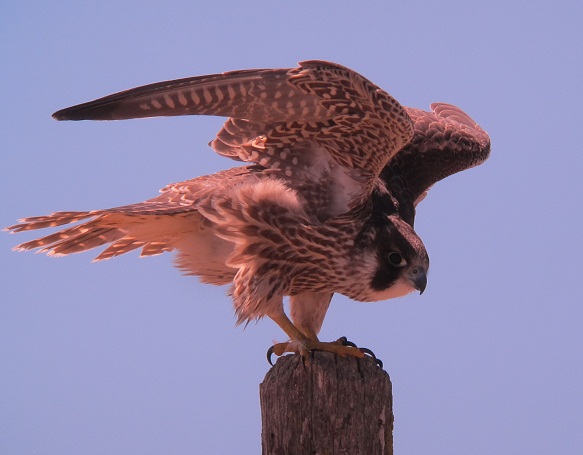 Equipment and gear: bring 
A pair of binoculars (can be borrowed)
A spotting scope if possible
Waterproof hiking shoes
Boots (when necessary on certain sites)
A small backpack
Raingear & warm clothes (of a neutral colour)
A hat or a cap – sun cream
An identification guide & notebook
Water
If you plan to walk across the bay, wear shorts and go barefoot or wear neoprene wet/ diving socks, a change of clothes, waterproof clothes (of the goretex or kway type), sunglasses and a hat, water and suncream.
If you are going out at sea, bring a waterproof anorak, sunglasses and a hat.
If you are going on a 'rand'ornitho', wear hiking shoes, and proper clothes.
Please note that dogs are not welcome.
Read the 2023 program
Our 2023 program is available for free download. Download it for offline viewing.

Observation des oiseaux et de la faune marine en Normandie et Bretagne.
La découverte des meilleurs sites naturels régionaux... notamment en baie du Mont-Saint-Michel où plus de 250 espèces sont observées chaque année, sans oublier ses populations de grands dauphins et phoques, un site naturel exceptionnel, reconnu en Europe pour sa biodiversité.
Birding MSM sur les réseaux sociaux
Adresse
1990 route de Sartilly, Saint Michel des loups 50610 JULLOUVILLE