Birding Mont-Saint-Michel
Discover nature at its best Birdwatching stays and tours in the Bay of Mont-Saint-Michel and more widely in Normandy and in Brittany. The bay of Mont-Saint-Michel is one of the best-known birding place in France and in Europe, bordering two regions that are also famous for birds. More than 250 bird species can be seen every year in the bay
Birding Mont-Saint-Michel work in partnership with LPO, GONm and Bretagne Vivante.
In a few numbers.
Participating in an activity with Birding Mont-Saint-Michel is choosing experience and sharing.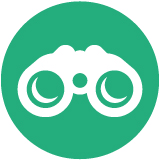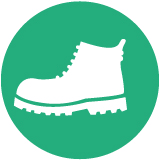 species seen in the bay by Birding Mont-Saint-Michel
The next visits and animations
Here are the next 3 activities, do not hesitate to consult the full agenda.
The Last Testimonials
A list of testimonies received during our animations in full nature. You too, feel free to share your experience with Birding Mont-Saint-Michel !
Un grand merci à Sébastien pour ses talents de guide et d'orateur, enrichissant chaque observation d'anecdotes et de détails ne faisant que confirmer les qualités de ses connaissances de la région et de son avifaune.
Martin B.
Un savoir ornithologique et naturaliste hors norme servi par un sens pédagogique aigu : deux atouts essentiels que possède le guide Sébastien qui, d'autre part, est quelqu'un d'ouvert et attentif à ses interlocuteurs. Avec lui, on est en bonne compagnie…
Michel C.
Sébastien sait transmettre sa passion des oiseaux à tous les publics. Débutants comme ornithologues avertis peuvent profiter de ses connaissances pointues sur l'avifaune mais aussi de son attachement à la baie du Mont-Saint-Michel. Ambiance chaleureuse et détendue dans un cadre exceptionnel !
Audrey H.

Organisation de séjours et animations ornithologiques en Normandie et en Bretagne.
Plus de 250 espèces d'oiseaux sont observées chaque année en baie du Mont-Saint-Michel, un site ornithologique exceptionnel et reconnu au niveau européen pour son avifaune.
Birding sur les réseaux sociaux
Adresse
1990 route de Sartilly, Saint Michel des loups 50610 JULLOUVILLE